Laser 303 is the most popular laser pen, because of it has some features of exquisite appearance and economical and practical, widely used in astronomy refers to the stars, site measurements, wild adventure, the preferred equipment for astronomy enthusiasts, outdoor enthusiastsour. And now, our shop has launched a series of Upgraded L303 products, not only will we increase laser beam light colors(red, blue, purple lasers, not only green laser) what you could choose, but we also enrich the appearance of the product selection. For the user, the greatest benefit is that we will be complimentary a 8-in-1 laser lens looks very gorgeous. Next, we will introduce what new L303 products.
Free 8in1 Lens:
Exquisite Appearance:

Packing Details:
* 1 x 303 Laser Pointer Flashlight
* 1 x 18650 Rechargeable Battery
* 1 x Charger
* 5 x Laser Head Caps+ 8in1 Lens(FREE)
* 1 x Safety Goggles
* 2 x Safety Keys
* 1 x User Manual
* 1 x Explosion-Proof Aluminum Box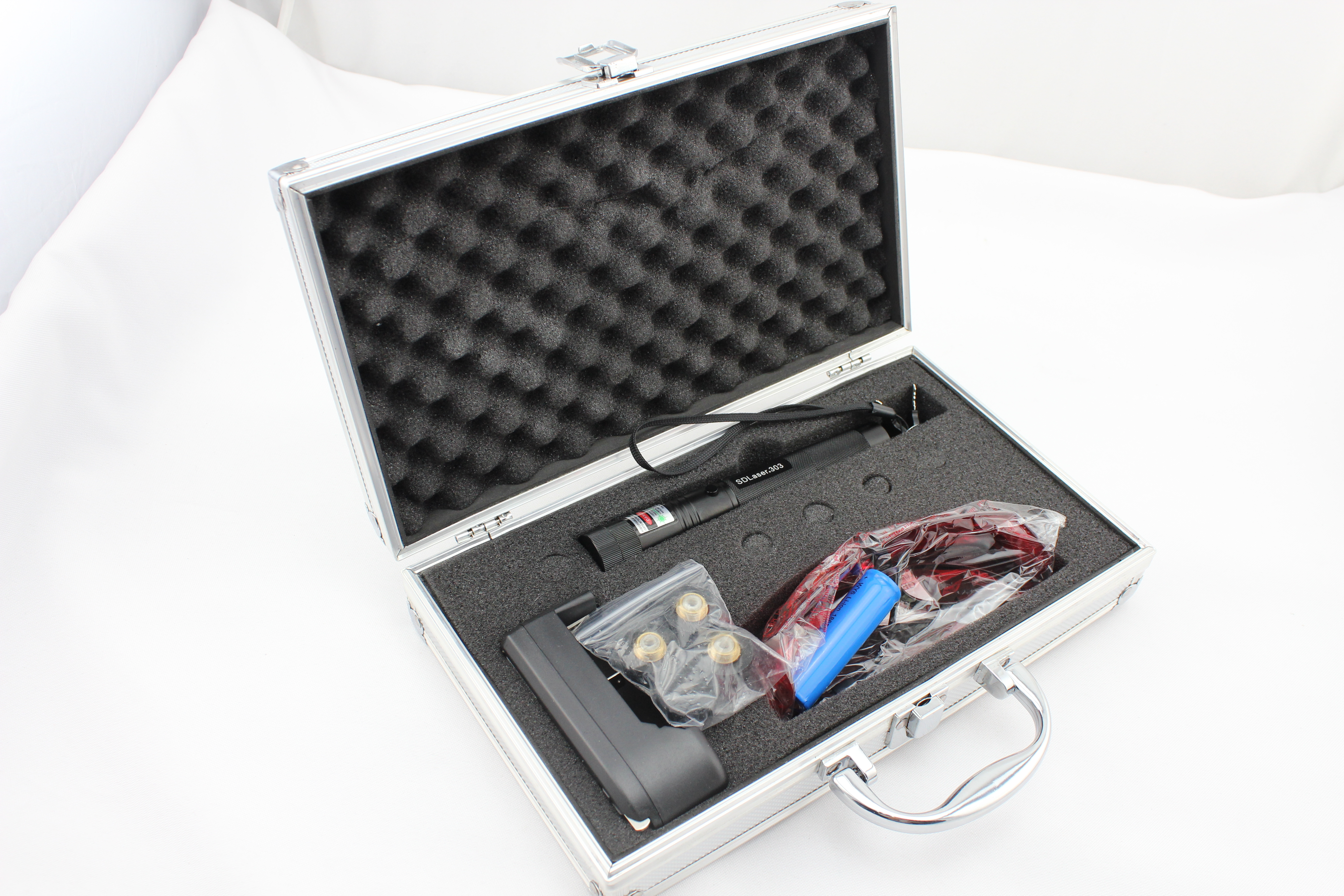 The same price, higher value, is the Everyonetobuy laser 303. We guarantee all products: Free Shipping, 30-days Return Policy, 1-year Warranty Period. If you have any other problem to know, please contact us in time. We also wholesale lasers, if you need to buy a lot of lasers, please contact us, we can give you the most suitable wholesale price. We wish you will take the most satisfying product to go home!